Powder Coating

Powder coating is applied by a gun that is a free-flowing, dry powder. The coating is electrostatically applied then oven cured at 350°.  It creates a hard finish that is tougher than conventional paint.  

Typical Application: Fencing, Garage Doors, Automotive equipment, Bicycle parts, Marine applications and much more.

There are several advantages of powder coating over conventional liquid coatings.

•

Powder coatings emit zero or near zero volatile organic compounds (VOC).
•

Powder coating overspray can be recycled and thus it is possible to achieve nearly 100% use of the coating.
•

Powder coatings can produce a much thicker coating than conventional liquid coatings without running or sagging.
•

Powder coating produces less hazardous waste conventional liquid coatings.
•

A wide range of colors and special effects are easily accomplished which would be impossible to achieve with other             coating processes.
Call  (530) 268-2222 or bring in your part for a quote.  

Metal Design Service

5 Easy Steps.

•

Summit 2D (flat) Drawing.  It can be a pencil drawing with accurate dimensions. 
•

We transfer it to computer. 
•

Laser cut the part
•

Bend with our brake if needed
•

Powder coat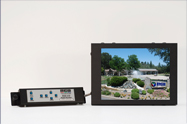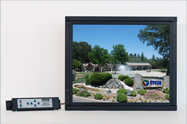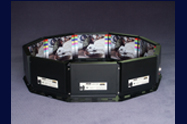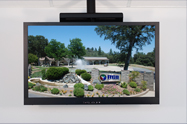 Powder Coating and Metal Design

Copyright © 2010 "RGB Display Corporation". All Rights Reserved.